Five matches not to be missed when the NBA restarts in July (Part 2)
on

10 Jul, 2020
In Famous NBA players, NBA news
3. Memphis Grizzlies vs. New Orleans Pelicans
Are you a Ja Morant or Zion Williamson team? For those who have not chosen a favorite rookie, the NBA will bring a match between Ja and Zion for fans to enjoy.
This is not simply a contest to determine who is the better name, but it also helps two young stars improve their ability to play in the Playoffs for their team.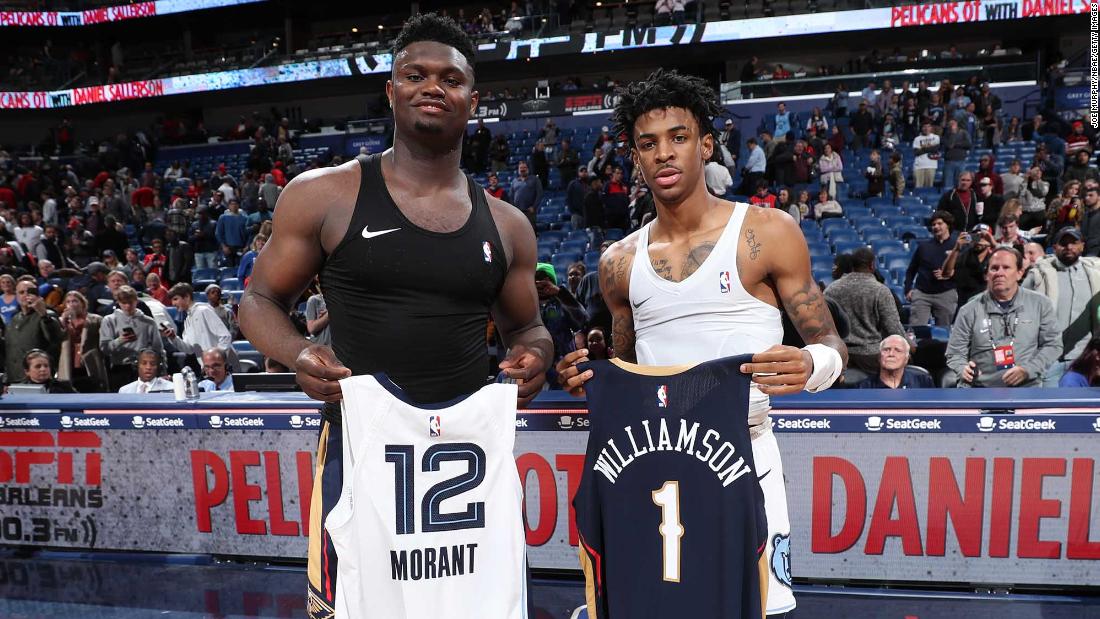 Currently, the New Orleans Pelicans have won both Memphis Grizzlies and 2 meetings, but they are the team with a worse overall record in the rankings. Just like the competition against the Blazers, Grizzlies will build their position if they win.
As for Zion Williamson and promising Pelicans players like Brandon Ingram or Lonzo Ball, they will surely do their best to close the gap with Memphis.
This match will take place at 5:30 am on August 4.
2. Miami Heat vs. Indiana Pacers
Recalling a match in the Regular Season on January 8, Jimmy Butler and TJ Warren had a bit of a collision on the field.
Butler then shared that he marked TJ's date of meeting with him again, which was March 20 when Heat faced Pacers again.
Even so, the NBA was very pleased with the fans when TJ Warren met Jimmy Butler again. Not only that, these two players also meet up to 2 times in the last 8 matches of the Regular Season.
Currently, Heat is in 4th place, ranked above Pacers in the 5th position. This is the position that the two teams can meet again in the first round of the Playoffs stage. A "warm start" will help the two teams understand each other better before going into intense matches in the postseason.
The two matches between the Miami Heat and Indiana Pacers will take place on August 11 and 15.
1. Boston Celtics vs. Toronto Raptors
The great Eastern War will be indispensable for the big boys and apart from Milwaukee Bucks 1st class, the Boston Celtics and Toronto Raptors are determined to fight for 2nd place.
Before the season was postponed, the Celtics were in a poor form, losing 3 of their last 5 matches, allowing the Raptors to widen the gap to 3.0 games.
Now, a showdown in the Seeding Games will help Boston close the gap if winning and increase the ability to surpass the defending champion.
For Celtics, having second place means avoiding Philadelphia 76ers (the match is expected for 3-6). As for Toronto Raptors, a Playoffs series with 76ers without Kawhi Leonard in the squad would be extremely miserable.
So, everyone wants to win the scheduled match to take place at 8:00 on August 8.