NBA reboots: Lonzo Ball, Ben Simmons and the most notable questions (Part 2)
on

1 Aug, 2020
In NBA news
DOES LONZO BALL CONTINUE "FIRE"?
If the New Orleans Pelicans want to hold on to the hopes of making it to the Playoffs, Lonzo Ball needs to keep up the fire.
Before the season was postponed, Ball was reaching a career-high milestone of 3% throwing rate with 39% 3PT with more than 6 throws per game. As a result, this defender became more dangerous, helping New Orleans Pelicans to have an additional threat from outside the 3 points and stretching the opponent team.
The question is whether Lonzo Ball will continue to retain his hot hands when the season comes back?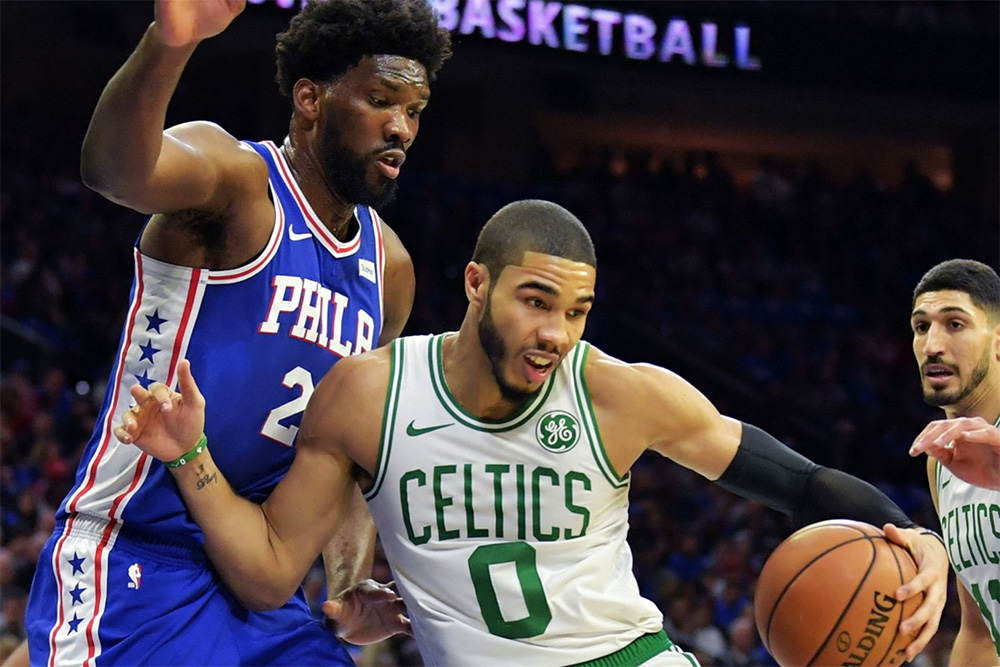 Playing in the first match of the entire NBA reboot, the pressure on Lonzo and his teammates will be enormous. Besides, having not played an official match for nearly 5 months also makes things more difficult.
If the whole Ball boy can overcome this challenge and continue to contribute to the play of the Pelicans, the New Orleans team will be very bright for the ticket to the Playoffs round.
IS JAYSON TATUM READY FOR BOSTON CELTICS?
Many would argue that Jayson Tatum is the No. 1 star at the Boston Celtics, not Kemba Walker. From the looks of it, it is so, and statistically, everything is more accurate.
From the beginning of February until the season was postponed on March 11, Tatum was the 5th highest scoring player in the entire NBA with an average of 29.2 points / game and an extremely high throw rate of 47% 3PT (9 shots) per match).
Six weeks is not a long time, but it is long enough to show that Jayson Tatum is an excellent striker with a very effective style of play. 
However, that is the story of the Regular Season. When the NBA re-kicks off in the next few days, Tatum needs to keep up this form and take the Boston Celtics to new heights: Not just a top team in the East, but also a candidate for the championship.
In the Playoffs last year, Tatum averaged only about 15 points per game with 32% 3PT, which soon led to conflict with teammate Jaylen Brown. This season, Jayson has come to an end and the Boston Celtics need him to continue to excel in the moment the team needs him most.
HOW WILL BEN SIMMONS STRIKER OPEN FOR 76ERS?
Earlier this week, Philadelphia 76ers head coach Brett Brown shared that Ben Simmons was being tested as a pure PF, ceding PG position in the starting line-up to a new name, Shake Milton.
Ben Simmons has always been considered a PG, but the true potential of the Australian player can put him up into a stronger and better-able version of Draymond Green. This is thanks to high basketball IQ, excellent physique and impressive defensive ability in many positions of Simmons.